- March 21, 2011 -
What a great weekend. I got off of work a little early on Friday and cleaned some before Brad came over. Saturday was a big day- Teresa, Brad, Shug and I went to Holton to help Mom at the humane society. We scrubbed the dog kennels while Shug barked at us. I think she found it a little scary that we might leave her there, I hope she realizes how good she has it now. We also took all the dogs for a walk.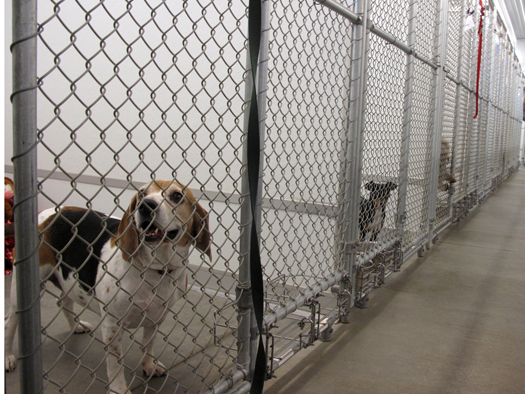 The weather was awesome today- I think it broke into the 80's so Brad and I cleaned the vehicles, took Shug to Petsmart to get a new dog tag- she broke her last one with all her crazy dog head shaking, and she also got some treats, and I got a couple fish for the tank. We also grilled out: fillet mignon based in Korean bulgogi sauce, chicken seasoned in ranch, and a veggie mix cooked on the grill. Mmmm
March 13, 2011 -
Old kitchen: They used the extra peach color from the bathroom, two lights were in the ceiling before one fell apart.
New Kitchen: Deep blue on the bottom that matches the tile, new crown molding and a painting by Bradley and Craig.
- March 10, 2011 -
Carrie is now passing into the single digits of when she will likely have her baby. I guess this will mean a road trip for me is coming up soon.
- March 9, 2011 -
Meh. So several months ago my general practitioner found a little bump near my eardrum and referred me to a specialist and he wanted to operate we held off for three months to see what it did, it grew a little, so Thursday I had my surgery to remove it. It wasn't bad or anything, didn't hurt, and Bob picked me up and took me home... got some good napping in after that. I went back today to have it looked at and the doctor said no one could figure out what it was, so they sent it off, and if the lab couldn't figure it out they'd want to operate again and remove more of the area around it.
- March 6, 2011 -
Yay! We finally got to the kitchen! After a bit of a hiatus from home improvements I got motivated again and did some work on the kitchen. It had been months since the second ceiling light in the kitchen broke- it had a pull string to turn it off and on and that finally snapped, which led me to take the light itself down, leaving just the box and wires coming out of a hole. I'm not sure why anyone every fathomed that they needed two lights in the ceiling just three feet apart. The other light that was connected to the switch was a cheap plastic florescent fixture that was just too bright for the room and I really wanted to do something else, so last week I started in on them and removed the ceiling box for the one, wrapped up the wires atomically good with wire screws and electrical tape, covered over the hole with drywall compound and now you can never tell that it was ever there! Brad and Teresa helped me put up new crown molding and paint- we had a bit of a problem in picking colors- again we got home with a color we liked on the swatch, but when it was on the walls didn't like. I think I will opt for the test jars from now on. This weekend I slowed down on it some I painted on the crown molding some and did some touch up work. I also made frames for paintings for the north wall. I can't wait for the canvas to get here.
- 2001 - 2002 - 2003 - 2004 -
2005 - Jan - Feb - March - April - May - June - July - Aug - Sept - Oct - Nov - Dec -
2006 - Jan - Feb - March - April - May - June - July - Aug - Sept - Oct - Nov - Dec -
2007 - Jan - Feb - March - April - May - June - July - Aug - Sept - Oct - Nov - Dec -
2008 - Jan - Feb - March - April - May - June - July - Aug - Sept - Oct - Nov - Dec -
2009 - Jan - Feb - March - April - May - June - July - Aug - Sept - Oct - Nov - Dec -
2010 - Jan - Feb - March - April - May - June - July - Aug - Sept - Oct - Nov - Dec -
2011 - Jan - Feb - March - April - May - June