- December 27, 2010 -
What a great Christmas! Brad's Mom & Dad were so nice and made me feel very welcome. We toured Little Rock some and got to see the Capitol all lit up- it really was awesome to see; I love our Capitol, but it sure would be neat if we put lights on it like they do. We played with Brad's new Kinect for the Xbox a lot, and I currently hold the record for bowling.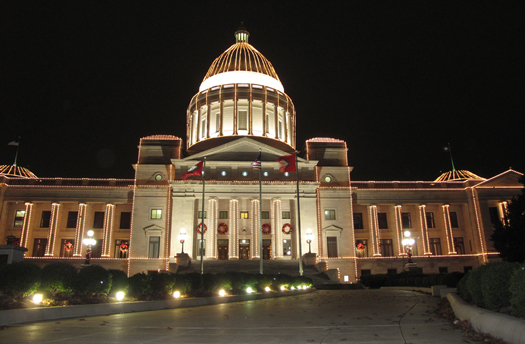 - December 23, 2010 -
This Christmas I'm on my way down to Arkansas! Yup, I'm going to stick a few pins on my travel map and meet Brad's parents.